Canadian Weather Extremes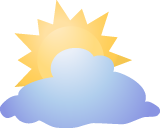 Coldest
Coldest Place: -63 °C (-81.4 °F) at Snag, Yukon on February 3, 1947.
Coldest SpotsChilliest CitiesRecord Low TemperaturesCoolest Cities in SummerColdest Cities in Winter
Coldest day each year for: CalgaryEdmontonHalifaxMontrealOttawaReginaSt. John'sTorontoVancouverWinnipeg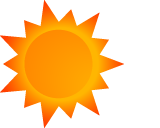 Hottest
Hottest Spot: 45 °C (113 °F) in Midale and Yellow Grass, Saskatchewan on July 5, 1937.
Hot PlacesWarmest CitiesRecord High TemperaturesHottest Cities in SummerWarmest Cities in Winter
Hottest day each year for: CalgaryEdmontonHalifaxMontrealOttawaReginaTorontoVancouverWinnipeg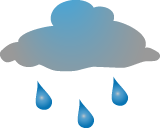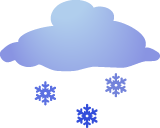 Snowiest
Snowiest City: St. John's, Newfoundland averages 3.5 metres (11 feet) of snowfall a year.
Snowiest PlacesSnowiest CitiesLeast Snowy Cities
Snowiest day each year for: CalgaryEdmontonHalifaxMontrealOttawaSt. John'sTorontoVancouver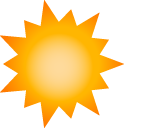 Sunniest
Sunniest Place: Manyberries Alberta averages 2567 hours of bright sunshine a year.
Stormiest
Stormiest City: Windsor, Ontario has 33 days a year on average with thunder and lightning.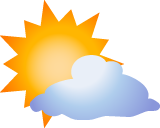 Mildest
Mildest City: Victoria, British Columbia typically enjoys 281 days a year with daytime high temperatures between 10 and 30 °C (50 to 86 °F).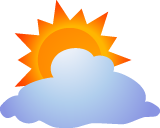 Fastest Change
Fastest Warming: Average winter temperatures in Yukon and northern British Columbia rose by 4.9 °C (8.8 °F) between 1948 and 2007.